Random post of various icons I had lying about my desktop.
+Elizabethtown
+Baltimore Orioles
+Harry Potter
+Sorting Icons
+X-Men
Teasers:


(
Life only ends once you die
Collapse
)
27 February 2010 @ 04:33 pm
If you're a Harry Potter fan and love intellectual conversations about anything and everything Harry Potter, then
hogwarts_eliteis the sorting community for you! We have so much to offer! If you enjoy graphics, trivia, captions, essays, drabbles and much much more you will surely love this amazing sorting community!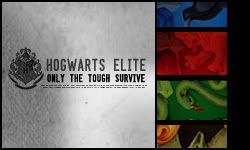 Head over to
sorting_elite and apply today!
Current Mood:
happy
Gryffindor Icons in honor of Gryffindor at
hogwarts_elite winning the House Cup for the first time in seven terms!
Teasers:

(
76 Gryffindor Icons
Collapse
)
Current Mood:
chipper
Current Music: This Time Around ~ Helen Stellar